This page will be on hold for now, as class will only be available online through Facebook: @theyogabranchnb and the monthly facebook group you can sign up for to take the online classes. Thanks, Stacy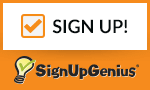 Please click the sign up button to the right. You will need to register with SignUpGenuis once, Its very user friendly. Please sign up for each class you would like to attend. You may sign up all the way up until class, as long as space allows. Thank you!
Please click the SignUpGenius button for classes.
*A calendar will be posted on Facebook and here each Month.
You can pay for class fees and events online through Sign Up Genius. For Beginners and Next Level Yoga classes it says "donation" but it is only set at that so you can enter $15 for the single class,or $50 for the current month, whichever you choose to do. If you have already paid, it also give you and option that says sign up and pay later, which skips the payment part. I am working on making this simple, but I'm not there yet 🙂 Thank you for your patience!
How to prepare for class:
*The only requirement to attend my classes, is that you can get down on the floor and get up off the floor on your own, and it does not have to be pretty 🙂